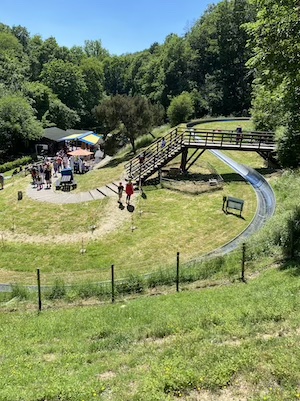 It is the first day that feels less like Corona. I got my first vaccination on Friday. As a coincident my daughters class organized a BBQ event for the whole class, as the kids leave elementary school and head to the next school in their educational careers.
We all had to come with a negative corona test, but we could then have the BBQ without masks and it was really normality after the pandemic.
It was very nice. The kids loved the freedom of playing together outside and at the Rhine. The parents could have a beer together and char and eat. Normally really was back and everybody enjoyed it.
We set up the pol in the garden, too last week. I think we live in paradise. Going on holidays is basically not necessary. At least not for me.