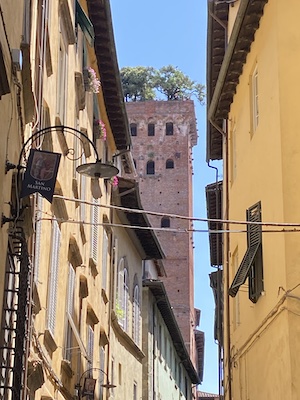 An other day that was unbearably hot we went to Lucca. Because of the high buildings you still get a decent amount of share and therefore its o.k. to go there even if it is so hot. If you want a nice and relaxing stay you better go early in the morning or maybe in the late evenings. Lucca is the hometown of several famous musicians. The most famous being Puccini who was born there in 1858.Because of the heat we only went to some places that we wanted to do with the kids. Like the "Torre Guinigi" which is one of the last remaining towers of Lucca. Like in San Gimignano there were many towers, but they all got shortened or completely removed in the 16th century.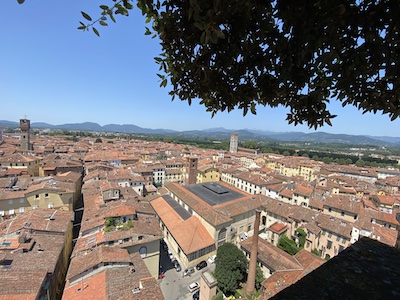 Our kids liked to climb the tower even though it was a tough climb in the heat and we got rewarded with a very nice view from the top. Luckily the tower has trees on its top and so you have some shade when you enjoy the view from the top onto the town. There is not too much space up there though and if there are too many people it gets easily crowded. We paid 16€ for the entire family to go up which was quite a lot, but on a holiday, you accept quite some expensed that you would not back home.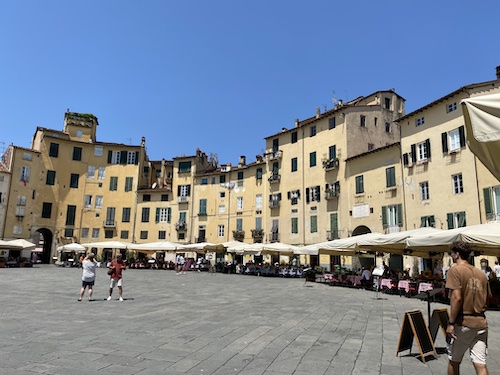 We then went to the Piazza dell'Anfiteatro which is the other important place that Lucca is famous for. Lots of restaurants and nice shops around there.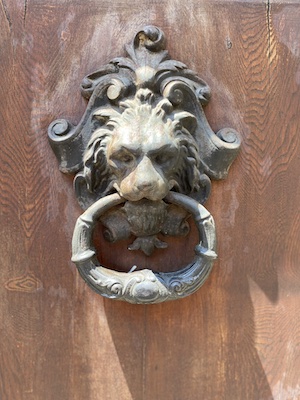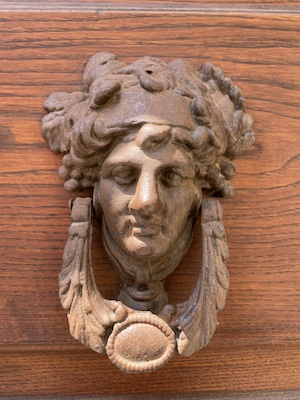 On the way to the piazza, I found these door knockers which I liked quite a lot. People somehow had more sense for art back in the days. Or maybe different art. I like it! And especially with an unusual thing like a door knocker which you do not need any more these days. Now we have doorbells which are unspectacular and boring. By the way do we even need doorbells anymore or do we take the phone to get someone to open the door these days. Well I do not know. I still use the doorbell, but there is definitively no place for door knockers.