We headed off for an early start this morning and reached Volterra at around nine in the morning. The heat was still not that intense and in general Volterra has the advantage of being on a higher location and therefore is slightly cooler than the rest of Tuscany. Still in the afternoons it gets unbearably hot.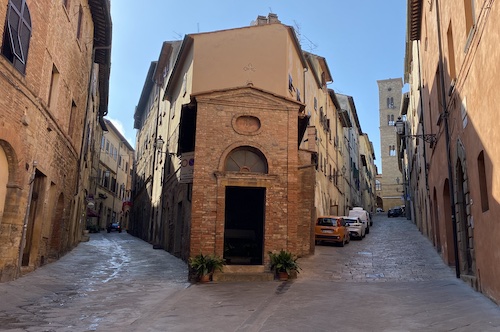 Some of the shops were still closed and after a first walk through the streets we had a quick café at the main piazza (Piazza dei Priori). We bought the Voltera card for the whole family which was only 30€ and we climbed the tower of the Palazzo dei Priori which gives you a really nice view over the town as well as the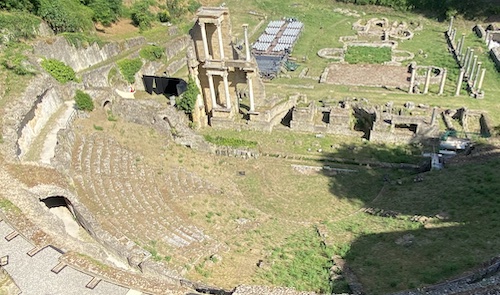 surrounding Tuscany landscape. We counted the stairs with the kids and it was around 155 steps and it was quite an effort, especially in the warmth of the morning heat. One hint. The last few steps are very narrow and even for me it was quite tight with a small daypack on my back.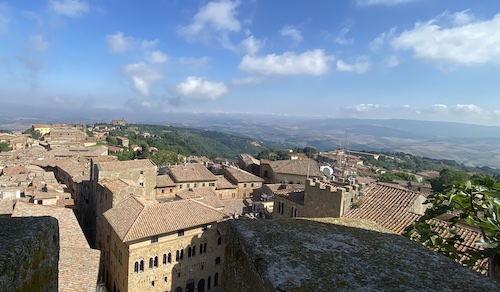 As it was included, we went to see the old roman theater, which you can also see very well from the panorama street just above the theater, if you are not that interested. Volterra was already inhabited by the Etruscans which gives you an impression of Volterra's 2500 year history.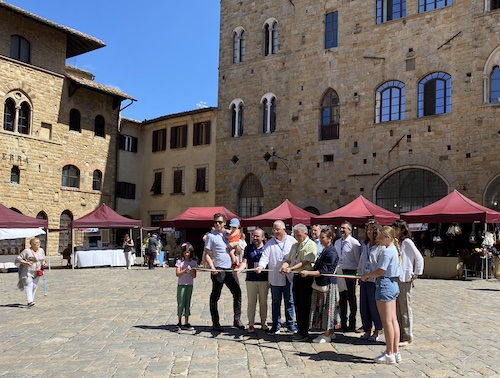 When we came back to the Piazza dei Priori the Art market had opened and the kids could do an alabaster workshop there. The kids really liked to work with the stone and the lady running the workshop was very nice. While doing the workshop they asked my kids whether they would be o.k. with taking a picture. And so they ended up holing a band with Italian national colours. Some officials cut the band and now my kids are in some Italian newspaper.
The next stop would then be San Gimignano.