The Siebengebirge is a beautiful piece of countryside in Germany. Some might think it has something to do with Snow White from the Brothers Grimm as they also mention the seven dwarfs behind the seven mountains.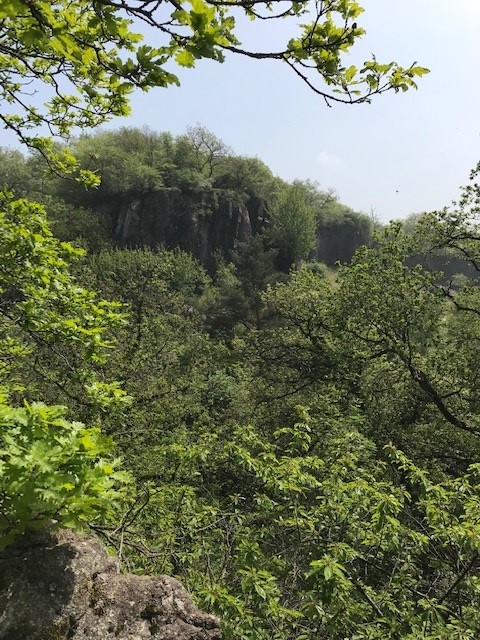 It has picturesque places, lots of woods and as the name suggests a lot of steep mountains and hills. This last property of the Siebengebirge makes it rather exhausting to bike in. I did a tour of 40 km with about 900 hight meters and I must say I'll have sore muscle for quite some time. I think that is the price you have to pay for such a ride and yes it will help me to get better in the future, but it hurts a bit.
I can only laugh at all of you e-bike mountain bikers. Gliding up the hill and calling themselves mountain bikers. Ha ha! Come again when you did some real sport.
Well, at least I got a lot of Kudos in my new found app, where I track my tours. It motivates me, but I know too many people who do that for much longer and are sooo much better than me.
To all beginners like me. Keep up the good spirit and stick torment yourself.